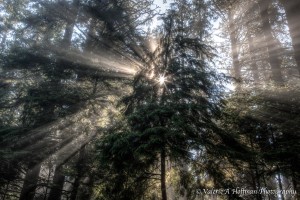 Date: Saturday March 15, 2014 10am-2pm
Location: Boyertown Museum of Historic Vehicles
85 South Walnut St, Boyertown, PA 19512
Cost: $65, includes admission to museum
Have you ever taken a picture of a gorgeous scene with a beautiful sky only to be disappointed later by the result? Maybe the sky was washed out, or the foreground was rendered darker than your eyes saw the scene. The problem is that our eyes see a much greater dynamic range -details in shadows and highlights, than the image sensor of a camera can capture. HDR, or High Dynamic Range photography is a technique that has become extremely popular over the past several years to help deal with this issue.
This workshop will focus on the proper techniques-both in camera and using software to capture and bring out the full dynamic range of a scene, so you'll never be disappointed again with the images you come away with. We will have a classroom session discussing how to properly photograph a scene, followed by a shooting session in the car museum, then back to the classroom to process the images that were created using Photomatix Pro and Adobe Lightroom software. Participants are encouraged to bring a laptop loaded with the trial versions of the software to work on their images, but may attend without computer or the software being used.
A detailed letter will be sent upon registration
Cancellation Policy:
If you decide you will not be attending you MUST contact us immediately.
Two (2) weeks notice is required to receive a full refund. 75% refund of the Trek fee with only one (1) week notice.
NO refund will be given if less than one (1) week notice is given for cancellation. We reserve the right to cancel the Trek at our discretion. Photographs taken on this Trek may be used for commercial advertising purposes.
Recommended Gear:
DSLR with fully charged batteries
memory card
Lenses in range of 10-105mm
Tripod and cable release
Laptop loaded with trial version
of Photomatix Pro
Card reader
Power cord for laptop